Below is a press release from an awe­some com­pany I copy­edit for! (Unfor­tu­nately, the for­mat­ting gets a lit­tle glitched when I place it in Word­Press.) They held an Annual Meet­ing at the end of April, and I would have

LOVED

to be able to attend, but it wasn't fea­si­ble. The video clips and pho­tos, how­ever, show how much fun they had together, and give you a taste of what great peo­ple I get to work with — albeit remotely!(Oh, and I copy­edited this press release, too!)

IGS

Holds First Annual Meeting

WASHINGTON

,

DC

  |  June 4, 2013 — Isom Global Strate­gies (

IGS

), a full-service mar­ket­ing, com­mu­ni­ca­tions and event plan­ning firm in Wash­ing­ton, D.C., held its first Annual Meet­ing on April 26, 2013, at Maggiano's of Tyson's Cor­ner in McLean, Vir­ginia. The meet­ing con­sisted of pre­sen­ta­tions by the

CEO

and

COO

,

IGS

pro­gram man­agers and a guest speaker, lifestyle coach Kim Camp­bell, who pre­sented on the topic "Healthy Employ­ees Make for a Healthy Com­pany."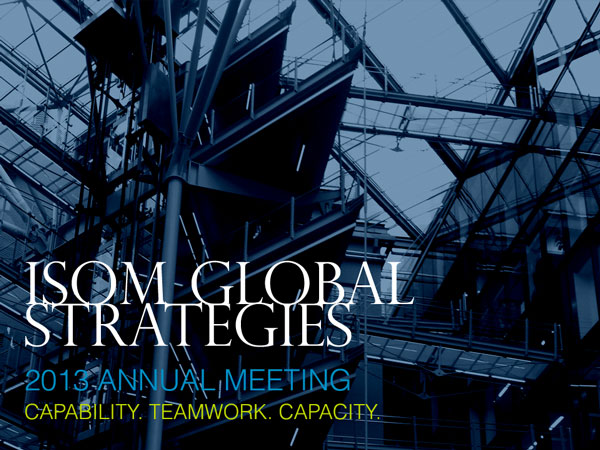 COO

and Exec­u­tive Vice Pres­i­dent Erika Sin­gle­tary pre­sented on the company's rapid growth in size and rev­enue since its estab­lish­ment as Isom Events,

LLC

, in 1996 by cur­rent Pres­i­dent and

CEO

Towan Isom. Sin­gle­tary out­lined the company's strengths to build upon and areas for improve­ment that the com­pany as a whole needs to work on. She con­cluded with the mes­sage that the endur­ing suc­cess couldn't have been reached, nor can it con­tinue to grow, with­out the per­sis­tent efforts of the team.Isom's pre­sen­ta­tion reviewed the ups and downs of 2012 and looked for­ward through 2013. She inspired the com­pany with enthu­si­asm and pas­sion when empha­siz­ing her vision for

IGS

's future, and focused on the theme "Where Are We Going?" Isom empha­sized her love for the cul­ture that she has instilled in the com­pany, stat­ing that she is proud of cre­at­ing an "envi­ron­ment that [she] dreamt of work­ing in as a devel­op­ing professional."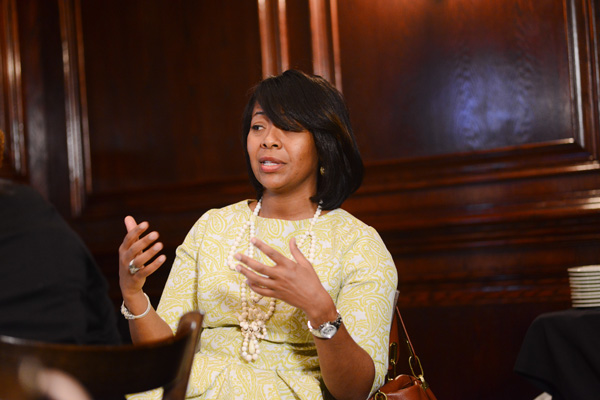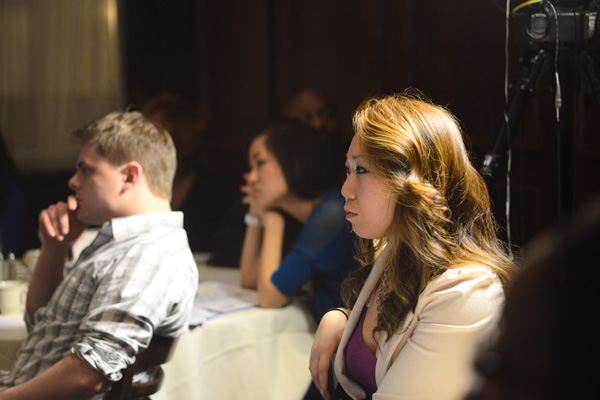 Three awards were pre­sented: to Anna Williams, for Expand­ing and Devel­op­ing Busi­ness; Ash­ley Siegle, who received the Stead­fast Award; and Eskedar Melaku, who was named Won­der Woman of the Year. On being rec­og­nized, Melaku says, "It was an honor to receive such an award as the IGS Won­der Woman of the Year. I am more than grate­ful for being part of the IGS team and hav­ing the oppor­tu­nity to exceed expec­ta­tions. I thank the team for the moti­va­tion that feeds my 'pow­er­ful' work ethic, and I hope I am able to con­tinue fill­ing the shoes of a Won­der Woman."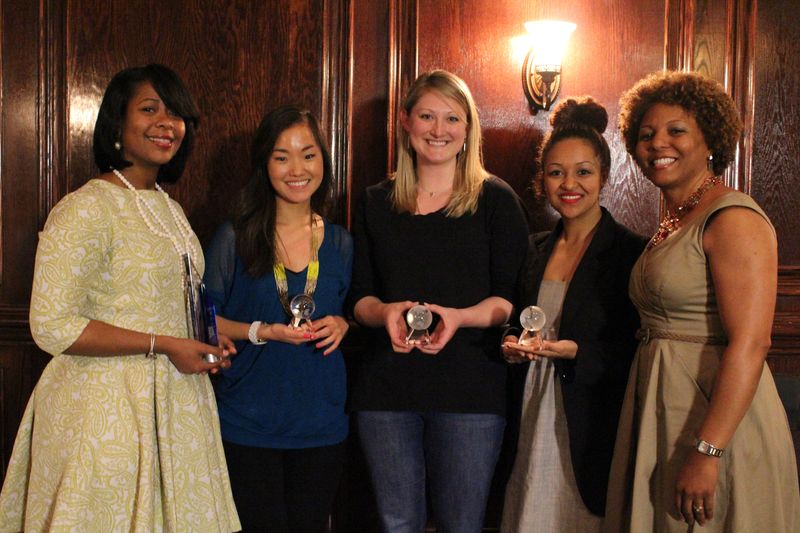 Towan Isom (far left) and Erika Sin­gle­tary (far right) con­grat­u­late Ash­ley Siegle,
Anna Williams and Eskedar Melaku on their awards.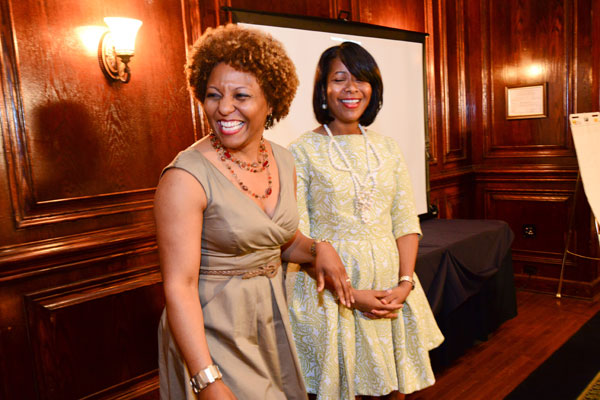 The event con­cluded with a pow­er­ful moment when Sin­gle­tary pre­sented a tear­ful Isom with the award of Extra­or­di­nary CEO on behalf of the com­pany. The quote Sin­gle­tary had engraved on the award to describe Isom's lead­er­ship was, "Great busi­ness lead­ers cre­ate a vision, artic­u­late the vision, and inspire." Isom was speech­less as the com­pany stood and applauded in recog­ni­tion of her tire­less work. Upon accept­ing the award, Isom said that she is "so proud to see how much the com­pany has grown and [is] hon­ored to work with such an inspi­ra­tional and devoted group of peo­ple, with­out whom none of this would've been possible."
This company-wide meet­ing is sure to be the first of many to come as IGS aims to grow expo­nen­tially each year.
"Con­tinue to believe in IGS… Together, we'll go far." —Towan Isom, Pres­i­dent & CEO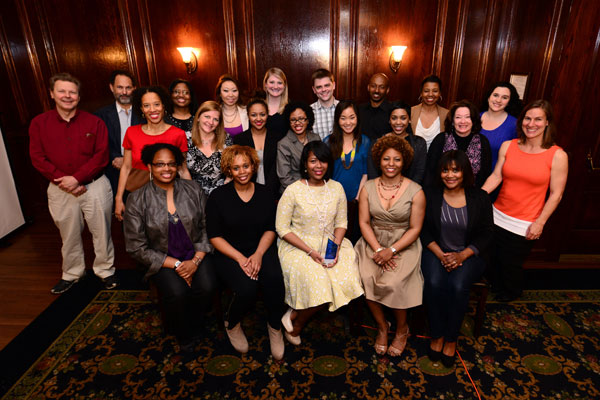 IGS is a woman-owned strate­gic com­mu­ni­ca­tions firm pro­vid­ing pro­gram man­age­ment, strate­gic com­mu­ni­ca­tions, con­fer­ence and logis­tics, and man­age­ment con­sult­ing. For more infor­ma­tion, please visit www​.isom​global​.com.
For more infor­ma­tion, con­tact Jacky Yoo at jacky@​isomglobal.​com or 202.347.3374.
Visit the IGS web­site and Face­book page at www​.isom​global​.com and www​.face​book​.com/Isom­Glob­al­Strate­gies.
###
Isom Global Strate­gies
300 New Jer­sey Avenue NW, Suite 900  ·  Wash­ing­ton, DC 20001
www​.isom​global​.com
DUNS No: 028461106
GSA Con­tract No: GS07F0306X and GS07F0777X